Property Management – A Detailed Explanation
According to Investopedia.com, property management can be defined as "the administration of residential, commercial, and industrial real estate including apartments, detached houses, condominium units and shopping centers." In general, property management is the management of a property by someone other than the owner of the property. The manager works to protect and preserve the property on behalf of the owner. There are many reasons someone may need a property manager, some of the top reasons being:
Lack of time
Not enough experience/expertise
Location – if your rental property is not within regular travel distance
Disinterest in dealing with tenants/renters
These are just a few reasons you may want to hire a property management company for your property. Coral Ridge Real Estate provides property management starting at the most basic level of simply listing your property on their site. They also provide property management where they take care of everything regarding the property for you. By providing both basic and intensive property management, Coral Ridge Real Estate is able to help you fulfill your needs to the best of their ability.
Property Management Companies
As mentioned before, the list goes on and on when it comes to the things a property management company can do for you. The services that we are providing for your property are 100% up to you and how you want your property managed. It is important that you choose a company that knows how to be a property manager successfully. Below we will discuss the services you may want for your property.
Services Provided
Property evaluation – By performing this evaluation we are able to gather data about your property. It helps you as the owner and the property management company determine an acceptable rental rate. At this step, it is also important to consider different policies you will want to be in place such as smoking. You will also want to do research on surrounding properties to get an idea of the going rate for properties similar to yours. This will help you to come up with a rental rate that is reasonable and still makes a profit.
Put your property on the market – Working with a property management company allows you use of their website to advertise and broadcast the rental you have available. Often times the property management company will also help you to take professional pictures of your home that showcase it perfectly! Coral Ridge provides this service as well as pairing the pictures with captivating descriptions of your home.
Renting your property – With the help of a management company, you can eliminate all of the hassles of renting a vacation property! They have everything covered from booking reservations to check-out. There is housekeeping provided for your property prior to each new renter.
Maintenance – Management companies, like Coral Ridge, often have their own maintenance department to help do minor improvements as well as help in emergency situations. This can keep your mind at ease, knowing your property is in safe hands that will fix any issues that may arise.
Financial – A management company will keep track of all accounting and finances for your properties. If you have trouble organizing this can be helpful to have.
This is just a brief description of each service, visit managemyproperty.com for a more in-depth look and more.
Are You in Need of a Certified Property Manager?
Property management can save you a lot of time and money. You may be thinking to yourself, "But isn't hiring a property management company expensive?" It can be, but it certainly does not have to be. Choosing the right property management company, fee structure, and more you can ensure that your rental property is profitable. Property management accounting services is an easy way to make sure that all of your numbers are being run correctly.
Property Management Fees
The types of fees you pay to a property management can be different depending on the company you are working with. There are two main fee models that vacation rental property managers usually use.
Types of Fees
Commission – There is a large majority of property management companies that use the commission model for their fees. This means that in return for the services the management company provides, you provide a percentage of your earnings to them. The commission based model is useful to those who still want to utilize their vacation rental but there is some risk. With this model, the homeowner accepts the costs of paying for the property even if the property is not rented for days it is available. The fees for this model range depending on property location and services provided. Beach rentals normally range from 25-30% according to rented.com.
Guarantee – This model, is becoming more widely used in the vacation rental industry. With the guarantee model the property manager and the homeowner come to a set number that the homeowner will receive each month. In this model, the property management company assumes the risks and costs associated with the property not renting for a period of time. This is much less risky for the homeowner but also requires them being okay with not having the ability to make as much as they could on a commission model. However, as the name implies it guarantees income each month from the property.
Booking-Only – these types of fees are paid to a company simply for helping you with booking a reservation. This is a good option for those who want to manage their property themselves but still want help with acquiring renters.
Add-Ons – This type of fee can add up over time. Be sure to discuss the fees you will be charged in-depth with your property manager. You want to know what is included in the fees you are paying and what will be "add-ons."
Depending on the property management company they may use any one of these fee models alone or in combination and allow you to choose. Contact Coral Ridge to find a plan that's right for you.
Added Benefits of a Rental Property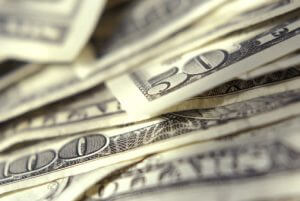 Owning and maintaining rental properties can be a handful when you factor in renters, maintenance, and more. The extra income from rent can be nice and even better yet rental properties have some very beneficial tax deductions. IRS Publication 527 states that there are many fees that can be claimed as deductions to your rental property income.
(Download here: IRS_Pub_527)
Deductible Expenses
Advertising
Insurance
HOA dues/fees
Commission to property management companies or rental agencies
Cleaning fees
Maintenance and repair costs – This one is a little bit tricky. You are able to write-off anything that keeps your property in a rentable condition. This does not include improvements that increase your property's value. These improvements must instead be factored into the depreciation of the property over time.
Taxes
Utility costs
Travel to and from the property for business purposes
And MORE!
The property owner must pay taxes on the rent that you collect from your property during the year. However, you can offset this amount with the expenses from that year in addition to the depreciation of the property.  There are also other clauses for vacation homes, such as homes that are mostly for personal. If you rent these homes out for fewer than 14 days a year there are tax breaks. In this case, you would not owe taxes on that rental income. It is important to know your rights as a property owner so that your property can be profitable. Hiring a property manager can save you the hassle of determining the relevance of these numbers to your income. You will receive a detailed report of your earnings and expenses from Coral Ridge.
Contact Coral Ridge Realty to get started with renting your vacation property today!