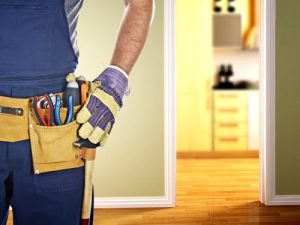 Maintaining rental properties can be one of the more stressful parts of owning an investment property. Coral Ridge Management is ready to help with prompt, affordable and complete maintenance, repair, and renovation services. Our Property Maintenance Division will supervise and oversee regular maintenance, improvements, the make ready process and any necessary emergencies.
We have a highly trained staff of skilled in-house maintenance technicians and an extensive list of area contractors to ensure projects are completed quickly, efficiently, and with attention to the expenditures involved. When you partner with Coral Ridge Management, we will handle the repairs at every turn. From the initial bid on large projects to the final inspection on any project, our team is here for you.
Home Sales
Make Your Home Ready to Sell
Has your realtor suggested fresh paint, light remodeling or just a deep cleaning before selling your home?
Our maintenance team is able to do these services for you. Our services include spring cleaning, decluttering, painting, plumbing repairs, window and door replacement and repairs, pressure washing, debris removal and more. These changes can make a big difference when someone is viewing your home's listing. The presentation of your home is especially important when selling properties outside of the US. When people see a home for the first time, it is often on the internet. A home with updates is more likely to encourage a buyer to view your home in person and potentially make an offer!
Market Analysis
Are you thinking of listing your home for sale?
Before doing so, have us prepare a market analysis and suggest changes that will increase the value of your home before listing. When major repairs or renovations are needed, we will collect bids from our maintenance team and the area's best contractors to help keep your costs low while ensuring the job is done well. You will be contacted for approval on all major repairs. We will then schedule and coordinate the repairs with the maintenance technicians, contractors, and the property's occupant. As we mentioned above, our property maintenance team is fully equipped and capable of a number of services!