Vacation Better with Coral Ridge Realty
Are you currently planning your family's Virgin Island vacation? We here at Coral Ridge Realty want you to really enjoy your stay here in the Virgin Islands! We have several properties for rent for the whole family to enjoy. Why book a hotel when you can rent an entire condo from us here at Coral Ridge Realty?

Our property Blue Waters II is one of the most family friendly with 2 bedrooms and 2 bathrooms. The condo has 2 pull out sofas, a king size bed and a queen size bed.  This beautiful spacious condo is located on Beautiful Water Bay, a truly unique location. Set up on the hillside of the Caribbean Sea from the northeast side of St. Thomas the views are spectacular allowing you to view St. John and the British Virgin Islands.
Visitors can enjoy Sugar Beach, or some time in one of the 3 pools, each featuring a different view. The Shoreline Bar & Grill is great for casual dining and fabulous cocktails. All of these amenities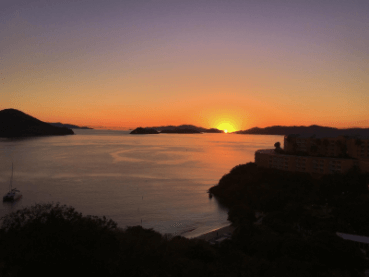 can be enjoyed. The Condo is only a short 3 mile ride to Red Hook where the ferry to St. John and the British Virgin Islands is located along with shops, boats, restaurants, and bars to suit any taste.
Getting around Point Pleasant does require walking up and down the hills, so be prepared. There is a wonderful nature trail that leads to a beautiful gazebo and amazing views. The views, landscaping and hilly terrain are a great way to exercise without really trying.
Daily rates vary from $189-$385 per night depending on seasonality and holidays which is very competitive with hotel pricing. This property requires a 50% deposit to reserve dates. There is also a deposit for damages as well as a fee for housekeeping. For a list of comprehensive details about how to book this property for your family vacation to the Virgin Islands, view our website's booking area.