Are you considering getting married in the U.S. Virgin Islands? Coral Ridge Realty can connect you with the wedding specialist in your desired location.
With historic churches, centuries-old sugar mills and forts, romantic resorts, unique wedding locales, glorious palm-fringed beaches and simple marriage laws, the U.S. Virgin Islands is a natural aphrodisiac for budget-conscious couples or those for whom the ultimate ceremony has no price tag.
Which of the Isles Will You Choose?
St. Croix, the historic, free-spirited Jewel; St. John, the unspoiled natural beauty; St. Thomas, the cosmopolitan sister; or unassuming Water Island. Any of these provide the ultimate setting for a tropical Caribbean wedding.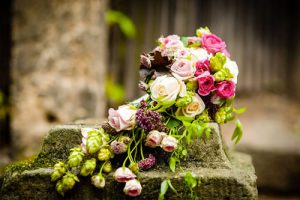 Each island has experienced resort and independent wedding specialists available help you plan a ceremony nothing short of amazing. Services are available for first-time brides and grooms, those renewing vows, or couples just interested in reaffirming their love for each other. Exchanging vows the traditional way, like in one of our beautiful houses of worship, remains in vogue with many couples. Synagogues, mosques, Moravian churches, Catholic cathedrals, and other houses of worship can be reserved.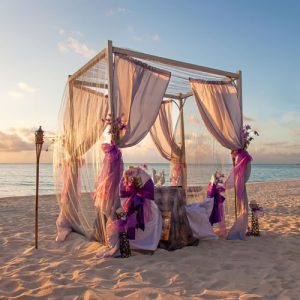 Weddings on the beach are also popular. Interested in something unconventional? Consider getting married underwater, aboard a charter yacht or in a lavish villa. For a reception like no other, dine surrounded by a coral reef aquarium, or enjoy drinks in a submarine immersed in the Caribbean Sea. With a wedding in the U.S. Virgin Islands, the possibilities are endless!
Coordinators will take care of every minute detail, including incorporating family traditions; recreating special themes; helping with the menu selection; getting custom floral arrangements, photographers and musicians; and arranging for unique gifts and activities for you or any guests or family members. Make your wedding a day to remember in the beautiful U.S. Virgin Islands!